Accelerating Carbon Neutrality
Eleven renewable projects were under construction in 2020. Eight of the 11 renewable sites were put into service by the end of the year. In January 2021, ENGIE North America announced the addition of nearly 2 GW in renewable energy generation in the U.S. with the development and build of six grid-scale wind projects and two grid-scale solar projects. Our total renewable capacity in North America is now 3 GW, enough to power 1.3 million homes.
Navigate each section below to learn more about our 2020 sustainability performance.
Avoiding Carbon Emissions* in Renewable Investments
The renewable assets owned and operated by ENGIE North America in 2020 helped avoid over 3.2 million metric tons of CO2 equivalent* in 2020. This is a 251% increase from 2019 as the company increased the renewable generation in its portfolio to 72%, with projects located in regions with high carbon intensity. The most notable increase occurred in wind avoided emissions, which increased from roughly 560,000 metric tons of CO2 equivalent in 2019 to 2.7 million metric tons of CO2 equivalent in 2020.
*Based on eGRID 2019 sub-regional, annual non-baseload output emissions rates; Canada assets based on 2019 Canada National Inventory Report generation intensity factors
**Metric tons; equivalent to 1,000 kg
Avoiding Carbon Emissions in Energy Services with Performance Contracts 
ENGIE North America analyzes data from energy efficiency contracts with monitoring and guaranteed energy savings. These contracts are associated with energy efficiency projects, such as lighting upgrades, building control system upgrades, and HVAC replacements and modifications. In 2020, the data demonstrated a 42,658 MWh reduction, corresponding to over 25,000 metric tons of CO2 equivalent.*
*Based on eGRID 2019 sub-regional, annual non-baseload output emissions rates
Estimating Life Cycle Emissions for Renewable Projects
As more renewable projects were brought online in 2020, ENGIE North America developed a new tool to better assess the impact of wind and solar development and determine when assets will achieve carbon neutrality.
Leveraging Environmental and Socially Responsible Criteria for Future Investments
Strengthening Funding of Renewable Investments
ENGIE issues green bonds to help mobilize investments in renewable generation. A green bond is a fixed-income instrument whose proceeds are earmarked specifically to finance climate and environmental projects.  In 2020, ENGIE North America financed the development of 14 renewable projects with a capacity of 2.7 GW with about $800 million in green bonds.
To further accelerate the adoption of environmentally responsible solutions, ENGIE North America also entered into two agreements with Hannon Armstrong, a leading climate-focused investor.  ENGIE North America sold 49% equity interest in a 2.3 GW U.S. renewables portfolio spanning five states and including both wind and solar projects. It later secured an additional future investment of $172 million that's dedicated to a distributed solar and storage portfolio representing approximately 70 MW.  In both cases, Hannon Armstrong provided capital to ENGIE North America through a unique structure that brings efficiency to a forward flow of projects via tax equity financing.
Delivering Low-Carbon Solutions
ENGIE North America strengthened efforts to decarbonize energy strategies for customers in 2020, further enabling climate action and supporting businesses in more sustainable solutions.
ENGIE x Amazon
Amazon moves closer to its goal of powering operations with 100% renewable energy by 2030 and reaching net zero by 2040, teaming with ENGIE in several energy offtake contracts for a global renewable energy portfolio totaling 650 MW in wind and solar projects.
ENGIE North America x Hartnell College
On the heels of completing a four-phase, seven-year project with ENGIE North America, The Hartnell Community College District earned a 2020 Excellence in Energy and Sustainability Award from the California Community Colleges Board of Governors.  The solar power generation and other energy-reducing steps initiated by ENGIE North America have reduced annual consumption by 93% and are expected to save the school over $26 million.
ENGIE North America x QTS Data Centers
When achieving 100% renewable energy consumption became mission critical, QTS Data Centers – a member of the RE100 – turned to ENGIE North America in 2018 for an innovative wind energy solution facilitated through a traditional retail supply contract to power its Irving, Texas mega data center campus. In 2020, the company expanded its renewable commitments, leveraging a similar construct to power its Fort Worth location and further reduce its carbon footprint.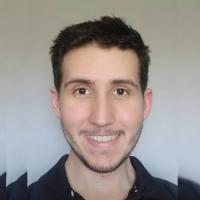 I started my career at ENGIE North America in May 2018 as an intern helping with Canadian wind projects and eventually joined the renewables performance and diagnostics team full-time in April 2020. As both an intern and an employee, ENGIE North America has provided tremendous opportunity to work on unique projects and participate in various employee groups, including the Young Professionals Network. I am extremely grateful for my experiences and could not be happier with what ENGIE North America has been able to provide."
Portfolio Performance Engineer