eMobility: Discover how ENGIE helps fleet managers make the transition to electric vehicles.
Date: 09/14/2022
The future of transportation is electric! Checkout our new video to learn how ENGIE provides school districts, transportation authorities, and commercial fleet managers with everything they need to transition to an electric vehicle fleet. Key components of the comprehensive solution include fleet planning, incentive application support, onsite energy and charging infrastructure, ongoing operations and maintenance, and "Charging-as-a-Service" financing options that eliminate upfront costs.
Working with a trusted energy partner like ENGIE can help your organization responsibly embrace the latest and greatest in electrified transportation.
Interested in a free fleet assessment? Contact ENGIE today.
More News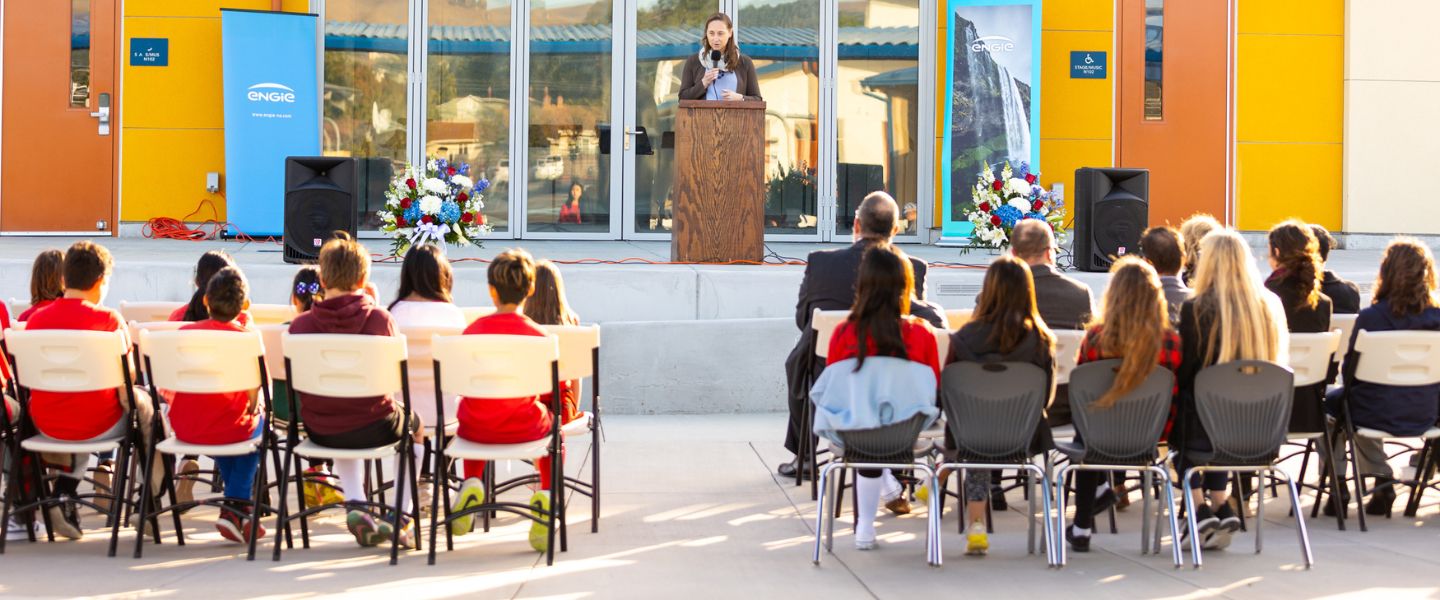 Community
Infrastructure
K-12 Education
Optimize Use of Energy and Resources
Press Release
Solutions
Sustainability
Dublin Unified School District Unveils $26 Million Sustainability and Energy Efficiency Project with ENGIE
10/26/2023