Our Executive Leadership advances our carbon-neutral mission
Chief Renewables Officer & Country Manager, North America
David Carroll is responsible for the Renewables activities that encompass utility scale wind and solar, distributed generation and storage, he is focused on development, engineering, construction, operations, and maintenance – including partnership management. In addition, Dave has oversight of all business support functions for North America.
He joined ENGIE North America in August 2020 as Vice President for Grid Scale Renewables.
David has more than 15 years of experience leading construction, engineering and program management teams across the renewable energy industry, including wind, solar, bioenergy, and storage technologies, contributing to more than 7 GW of renewable energy globally.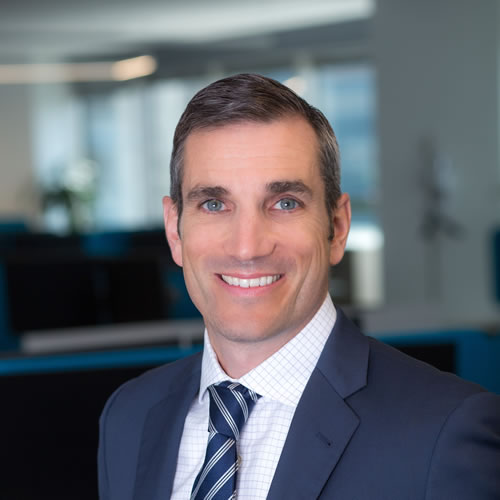 Audrey Robat
Finance VP & Chief Financial Officer, North America
Audrey Robat is the Chief Financial Officer for ENGIE North America, overseeing all financial-related activities and providing support for the Global Business Units. Audrey joined ENGIE in 2005, serving as an Investor Relations officer for ENGIE Group in France. Over her last 17 years at ENGIE, she has served in a variety of leadership roles, most recently as the Investment and Integration Group Vice-President for ENGIE Group. Audrey brings a wealth of finance-related experience to ENGIE North America, having also served as a Corporate Finance Senior Officer for ENGIE Group and Head of Financial Controlling Synthesis for ENGIE BU Energy Europe.
Chief Executive Officer, Global Energy Management, North America
Philippe Vedrenne leads our Wholesale Energy Trading and Retail Energy Supply activities in North America. In this role, he oversees risk and asset management, origination, trading, and retail activities. Prior his current role, Philippe spent more than 20 years working on the development of gas and power trading within various entities and geographies of ENGIE in the world. In addition to this role, Philippe is supervising the equivalent activities in Mexico and Brazil. Philippe is as well member of the Executive Committee of Global Energy Management and Supply, our entity dedicated to wholesale energy trading and supply worldwide.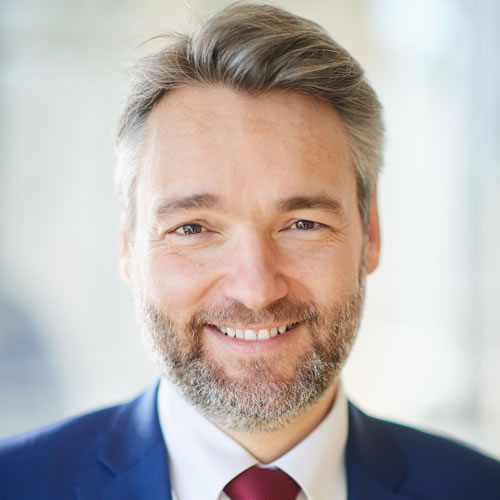 André Cangucu
Managing Director of Networks, Americas
André Cangucu is responsible for overseeing the operations and business development activities of ENGIE in the Infrastructure space in the Americas. It encompasses transmission lines, gas pipelines, distribution companies, gas storage, regasification and biogas biomethane. Previously, he was the Chief Commercial, Industries, Mergers and Acquisitions Officer, responsible for leading the C&I business area and the mergers & acquisitions team. Since joining ENGIE in 2002, he has served in various roles, including the position of Chief Commercial and Industries and Mergers and Acquisitions Officer, responsible for leading the C&I business and the mergers & acquisitions team. He also previously held the position of Chief Development Officer in charge of ENGIE's business development in the United States and Canada. He began his career at ENGIE in 2002 and has served in various roles including Chief Financial Officer for Latin America and Chief Financial Officer for Peru. Before joining ENGIE, he held positions at Enron as well as Igaras one of the largest kraft paper and corrugated container producer in Brazil.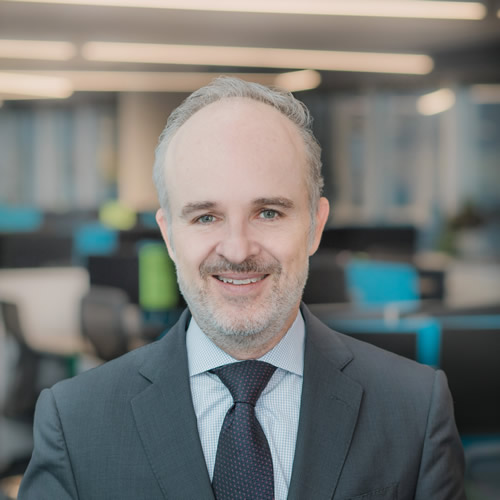 Eric De Caluwé
Managing Director, Flexible Generation, North America
Eric is responsible for our Flexible Generation assets, which we are building to further enable our continued growth in intermittent Renewables. This comprises the development, construction, and operation of our Energy Storage, Green Hydrogen and gas-fired Generation assets. Eric joined ENGIE 15 years ago in Belgium, and has served in a variety of leadership roles in the domains of engineering, energy trading and investment finance. Most recently he has, in the US, been involved in the investment of several GW of wind and solar, multiple large-scale M&A transactions, and has overseen the related Tax Equity and Equity financings.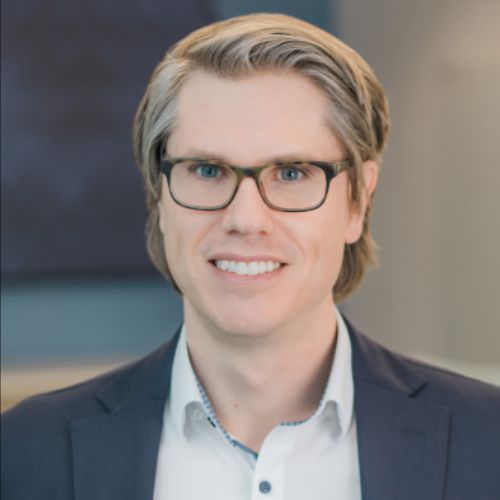 Prathima Sundar
VP Human Resources, CHRO, North America
Prat Sundar is responsible for Human Resources for ENGIE North America. Prat joined ENGIE in 2016 as our Head of HR for the Services business line and then eventually expanded her role to become the leader of HR Business Partnerships, Diversity, Equity, Inclusion & Culture. Prat has 18 years of experience managing Human Resources in energy, non-profits, technology companies and Government agencies. Prior to ENGIE she was the Head of Human Resources for a global non-profit. Prat devotes a good deal of her time outside of work as a coach and mentor to other HR professionals who seek to develop successful careers in Human Resources and volunteers with several local youth groups. Prat's contributions in the DEI space started during her college years and she has continued to build on it over the years.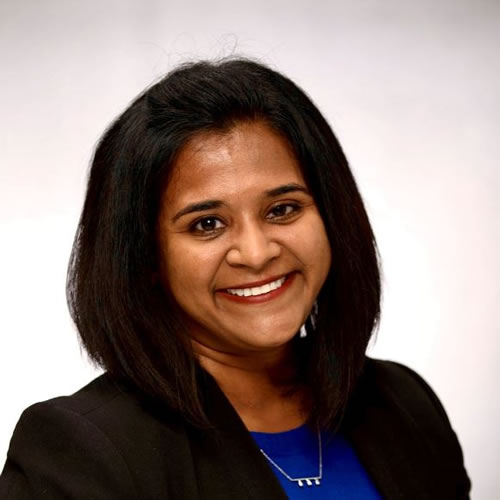 Will Davis
Chief Legal and Ethics Officer, Government & Regulatory Affairs, North America
Will Davis leads the legal and government and regulatory affairs functions for the North America Region, including ethics, privacy, and compliance. He joined ENGIE in 2011 as Senior Counsel in the Generation Group. He became the North America General Counsel in 2017 and is the lead lawyer in the North America Hub. He has been practicing law in the energy sector for over 21 years, initially as an associate at Hunton & Williams and Paul Hastings, both in Washington, D.C., and later at SunCoke Energy, Inc., formerly a subsidiary of Sunoco.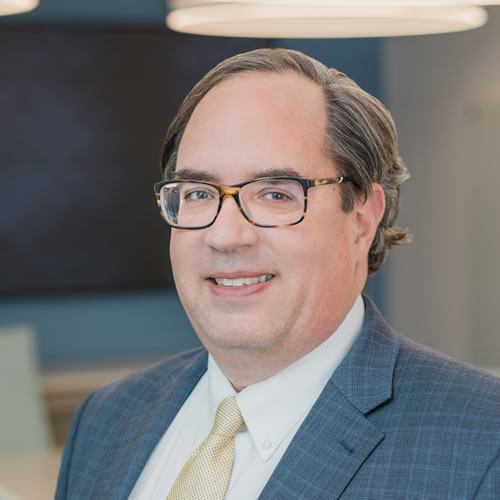 Shobhita Saxena
Chief Information Officer, IT & Digital, North America
Shobhita leads IT, cyber security, data and digital solutions and services in the North Am region. She will work with the global Digital and IT function, local business, and functional teams to ensure that data and technology deliver and protect value for Renewables, Energy Solutions, Thermal & Supply, and to the corporate business functions in the North Am hub.
Shobhita, who has more than 25 years of IT experience, spent the past 15 years of her career at Adient, where she was Vice President, Innovation and Analytics, with global responsibility for Digital Transformation, Big Data Analytics, Enterprise Architecture and IT representation in the Adient Sustainability mission.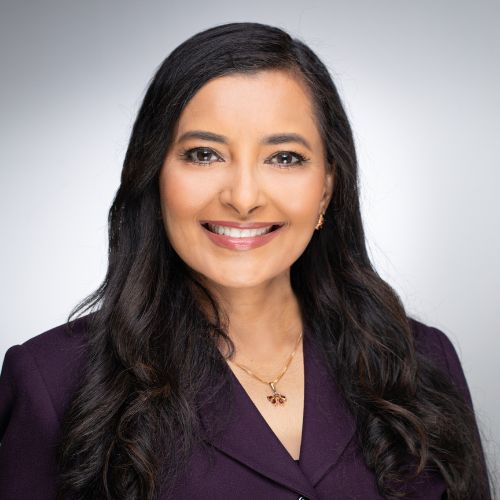 Marissa Miller
Executive Assistant to CEO and Real Estate Manager, North America
Marissa is the Executive Assistant to the ENGIE North America CEO, as well as the region's Real Estate Manager. She is responsible for overseeing logistics of all ENGIE North America offices and work sites, which included the transition in reopening the offices. She also leads the Protect the Workforce team and the Houston Safety Committee.
She joined ENGIE North America in 2007 as treasurer for the power plants in Monterrey and Tampico, Mexico. Most recently she was involved in the relocation of the Houston Headquarters office, including working with Green Standards to make a sustainable difference in local communities across the country.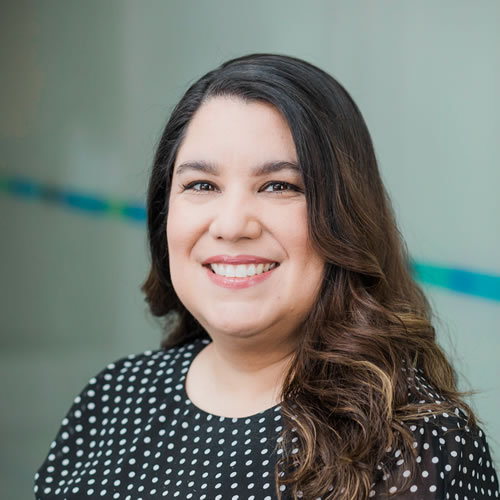 Andrea Sanchez
Director, Communications, North America
Andrea is responsible for leading Corporate Communications for ENGIE North America. She joined ENGIE in 2020, starting out as Director of Internal Communications, later expanding her role to include external communications.
Andrea has more than 25 years of experience leading communications and culture change efforts. Prior to ENGIE, she was the Chief Communications Officer for the International Facility Management Association, as well as founded SparkStory, LLC, developing customized communications strategies to enhance employee engagement and customer trust. Her portfolio includes work for ExxonMobil, Sodexo, Nokia, MKB Excellent Executive Coaching and the Houston Writers Guild.