Accelerating Our Sustainable Performance
With an ambition to achieve net zero by 2045 across all scopes, ENGIE North America is pioneering the transition to a carbon-neutral economy and is fully committed to a sustainable growth strategy with a streamlined and refocused organization.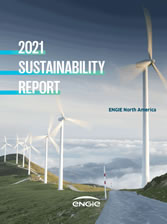 2021 Sustainability Report
PDF 4.4 MB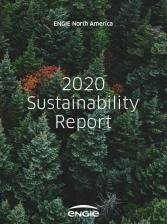 2020 Sustainability Report
PDF 5.8 MB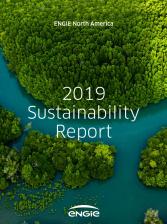 2019 Sustainability Report
PDF 5.9 MB
Julia Maris
Vice President of Corporate and Social Responsibility, ENGIE Group
A year ago, ENGIE announced its goal of being Net Zero Carbon by 2045. How is this announcement a major step for the group?
Indeed, I believe it is important to reiterate how ambitious this objective is. Aiming to be Net Zero Carbon by 2045 means reducing our greenhouse gas emissions to as close to zero as possible in all our activities and across all scopes.
This, therefore, commits us to mobilizing on both our direct and indirect emissions. In concrete terms, this covers emissions related to energy production (electricity, heat and cold) as well as those related to gas sales to our end customers or emissions related to our supply chain.
This objective is all the more ambitious in that it requires us to reduce our emissions as much as possible and not to offset them. Our commitment is to use offsetting only as a last resort and in the smallest possible proportions for residual emissions.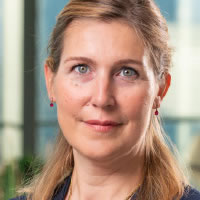 ENGIE Group Earns Recognition from International Indices and Rating Agencies
ENGIE Group – together with our 101,504* employees, customers, partners, and stakeholders – is uniquely positioned to accelerate the transition toward a carbon-neutral world. With solutions aimed at reducing energy consumption and promoting environmental responsibility, we work to reconcile economic performance with a positive impact on people and the planet.
ENGIE North America is Shaping a Sustainable Future
Guided by our corporate purpose, ENGIE North America is broadening access to low-carbon energy resources today to meet the climate challenges of tomorrow. Our teams of experts bring a range of capabilities to the market to help customers run facilities more efficiently, optimize energy and resource use, generate clean power, store energy, and power their operations.