Transform today's energy challenges into tomorrow's opportunities with ENGIE
ENGIE partners with industrial customers to accelerate the carbon-neutral transition. Our objective is to develop and implement solutions that address the critical need for reliable, sustainable, affordable, flexible, and predictable energy among industries.
Achieve your objectives with ENGIE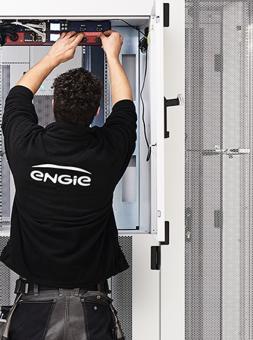 Infrastructure Upgrades
Ensure asset performance, uptime, efficiency, and energy quality.
Infrastructure Upgrades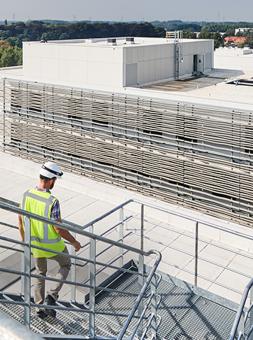 Cost Reductions
Mitigate market risks, improve budget certainty, and optimize performance.
Cost Reductions
Discover how we work with leading customers in retail, technology, food & beverage
Amazon moves towards 100% renewable energy goal
Amazon just made a bold move towards their ambitious goal of 100% renewable energy by 2030 and net-zero carbon by 2040 – by signing a 650MW renewable energy contract with ENGIE.
These Corporate Power Purchase Agreements (PPAs) will exclusively rely upon renewable energy production facilities developed by ENGIE. For ENGIE, this operation is the largest portfolio of agreements signed at once with a single counterparty.
In the United States, Amazon's new renewable energy solar and wind projects with ENGIE represent 569 MW in 5 states.
Innovation drives down energy use for United Launch Alliance
In a move to drive down energy use for United Launch Alliance, ENGIE created an innovative solution to supply utilities to the company's Decatur rocket factory via steam, chilled water, and compressed air.
Resilient, reliable power keeps the brewer brewing
When 24/7 steam power became an immediate priority, ENGIE  supplied a resilient, affordable high-pressure steam solution to support brewing operations.
Renewables innovation transforms how QTS powers their data centers
When achieving 100% renewable energy consumption became mission critical, QTS Data Centers – a member of the RE100 – turned to ENGIE for an innovative wind energy solution facilitated through a traditional retail supply contract.
Walmart embraces renewables to achieve leadership goals
On the heels of its agreement with ENGIE to procure 150 MW from a South Dakota wind project, the global retail giant announced more plans to help people live better by purchasing an additional 366 MW from ENGIE.
T-Mobile transitions to 100% renewables
With an aggressive target to consume 100% renewable energy by 2021, T-Mobile leverages ENGIE's renewable leadership to tailor a 100 MW, 15-year power purchase agreement that is expected to save the company around $100 million.
Learn more about our other solutions and expertise