Tailor-made, client-focused solutions
Cities and Communities, Commercial and Industrial Enterprises, and major Property Owners recognize the critical role they play in fighting the battle against climate change. And are taking action.
To support our customers' energy transitions, ENGIE combines expertise in their specific sector with innovations in technology and financing to deliver unique, tailor-made, integrated solutions. ENGIE's client-centered approach to energy results in the ideal solution for each organization. We often find innovative ways to engage with our customers and their stakeholders, bringing additional value beyond products or services. ​
For example, our University customers turn to us to make their utility services more efficient, reliable, and sustainable, and to reduce their carbon footprints. Enabling them to focus savings and resources on their core mission of education.
But we also extend these partnerships to support their students in building careers in energy and sustainability.  ENGIE does this by providing research and learning opportunities for their students and staff such as internships, grants for faculty and more.
At ENGIE, our solutions are proven, innovative, client-centered and tailor-made
Increase green energy use
We provide bespoke energy solutions – production, distribution, storage and supply of green and local energies – to achieve comfort, performance and carbon neutrality.
Optimize use of energy and resources
We improve the efficiency and performance of our clients' buildings, facilities and processes to lower energy consumption, and greenhouse gas emissions, and increase productivity and service life.
Reinvent living and working environments
We create, improve and manage living and working environments to make them more pleasant and more environmentally friendly. With an eye to enhancing the appeal of cities, and the comfort and safety of buildings and industrial sites.
No two organizations or communities are the same
Data centers have very different energy needs than warehouses; office buildings needs differ from School Districts; Cities differ from Universities.
ENGIE builds on industry energy expertise to develop integrated, tailor-made solutions that deliver on a client's specific objectives. We both act quickly to meet energy goals, and bring the vision, innovation and steadfast commitment required to achieve long-term objectives. We are the trusted partner they turn to throughout their entire sustainability journey.
See how we accelerate the energy transformation of our different customers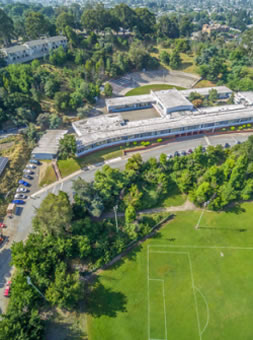 Cities & Communities
We reduce energy consumption and carbon footprint; improve lives.
Cities & Communities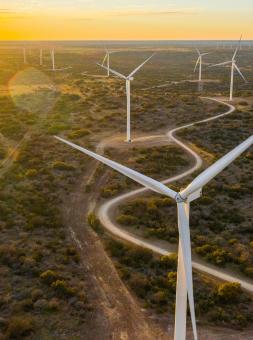 Commercial & Industrial Enterprises
Leading the carbon-neutral transition with comprehensive energy solutions.
Commercial & Industrial Enterprises