At ENGIE North America, innovation and excellence create a platform for growth. We have a range of businesses in the United States and Canada, including clean power generation, cogeneration, and energy storage; retail energy sales; and comprehensive services to help customers run their facilities more efficiently and optimize energy and other resource use and expense. Nearly 100 percent of our power generation portfolio is low carbon or renewable. Globally, ENGIE is the largest independent power producer and energy efficiency services provider in the world, with operations in 70 countries employing 170,000 people, including 1,000 researchers in 11 R&D centers.
We are looking for talented and motivated individuals to create the future of energy and customer solutions. Join a rewarding and flexible work environment that encourages innovation and creativity to help customers meet their energy challenges today and in the future.

If you are a current employee, please click here to sign-in as an employee.
Benefits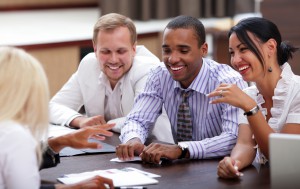 Below is a brief summary of our company benefits for U.S. based employees. Any or all of these benefits may be changed, eliminated, or replaced in accordance with the terms of the particular benefit plans.
Medical and Prescription
We offer comprehensive medical and prescription plans to our employees, providing a flexible system that allows you to select the options that best suit your individual or family needs. Our medical plans are administered by BlueCross Blue Shield of Illinois; our prescription plan is provisioned by Caremark.
Dental
Delta Dental administers ENGIE's dental benefits. We offer our employees a DPPO that allows participants to use their own dentist or select a network dentist.
Vision
We offer Vision Service Plan (VSP) coverage to our employees. Coverage provides one annual exam, and the choice of either contact lenses OR a pair of glasses. Employees are also eligible for a discount towards LASIK services.
Life Insurance
ENGIE provides Basic Life and Accidental Death & Dismemberment coverage (AD&D) to eligible employees at no cost. All active full-time employees, working a minimum of 30 hours per week, will receive Life and AD&D coverage valued at 2X their base salary, and up to a maximum of $350,000. Additional Life/AD&D coverage is available for employees to purchase.
Company-paid Business Travel Accident is provided to eligible employees.
Vacation, Holidays and Sick Leave
We offer a competitive vacation package, with incremental increases based on years of service. Ten days per year are designated as company holidays for employees, along with two individually selected "floating" holidays. 40 hours of sick leave is provided.
401(k)
ENGIE North America offers a 401(k) retirement plan, matching 100% of employee contributions up to the first 3% of pay, and 50% of the additional 2% of pay.
ENGIE offers immediate vesting from your date of hire. Once contributions have begun, employees are 100% vested in the value of their contributions, company matches, and any roll-over contributions to their retirement account (subject to investment gains and losses).
STD and LTD
Short-term (STD) and long-term disability (LTD) coverage is provided with an option for employees to purchase additional LTD coverage. Cigna administers ENGIE's disability benefits.
Employees are eligible to receive 60% of their salary, up to a weekly maximum benefit amount of $3,500 while approved for STD. If illness or injury prevents an employee from working for more than 180 days, basic Long-Term Disability (LTD) may continue to replace 60% of an employee's base pay, up to a maximum of $15,000 per month.
Life Assistance Program
We offer a comprehensive Life Assistance Program (LAP) at no cost to employees. Our LAP provides free confidential counseling, assessments, grief counseling, referrals, and follow-up services to help you identify and resolve personal/family problems.
Tuition Reimbursement
ENGIE encourages employees to develop their skills and professional abilities. Full-time employees are eligible for an annual maximum of $5,250 of tuition reimbursement each calendar year to cover course fees, tuition and books for work-related degrees or courses. Eligible employees interested in work-related courses to enhance their job skills at ENGIE, may apply for Tuition Reimbursement up to the specified annual limit for classes from professional or educational organizations, technical schools and undergraduate/graduate study at accredited institutions. Tuition Reimbursement can only be applied to pre-approved courses.
Compensation & Incentives
ENGIE strives to provide employees with competitive base pay and maintains a pay for performance philosophy. In addition to a competitive salary, ENGIE offers incentive programs designed to link employees' contributions to company and business unit performance.
Also offered:
Flexible Spending Accounts and Health Savings Accounts based on medical plan enrollment
Pet Prescription and Discount Benefits
Pre-Tax Commuter and Parking Expense Program
Equal Employment Opportunity
Qualified applicants are considered for employment, and employees are treated during employment without regard to race, color, religion, sex, sexual orientation, national origin, age, disability, veteran status, gender identity, or expression, genetic information or any other legally protected status.
The law requires ENGIE North America Inc. to post a notice describing the Federal laws prohibiting job discrimination. For information regarding your legal rights and protections, please click on the following links: EEO is the Law and EEO is the Law Supplement.
Our goal is to treat all individuals with fairness, dignity and respect throughout all phases of the recruiting process. Any decisions on recruitment and selection are based solely on objective and job-related criteria in line with business needs and ENGIE global values, policies and positions.
Pay Transparency Non-Discrimination Provision
ENGIE will not discharge or in any other manner discriminate against employees or applicants because they have inquired about, discussed, or disclosed their own pay. Please see the Pay Transparency Nondiscrimination Provision for more information.
E-Verify
As a Federal Contractor, ENGIE is required to participate in the E-Verify Program to confirm eligibility to work in the United States. For information please click on the following link: E-Verify.
Reasonable Accommodations
If you have a disability that requires a reasonable accommodation be made in order for you to apply for a position at ENGIE North America Inc., please email us specifying the reasonable accommodation you are requesting, along with the job reference number. A human resources representative will review your request within two business days. Determinations on request for reasonable accommodation will be made on a case-by-case basis.