Planet Performance
Energy transition and climate action are at the heart of ENGIE's strategic focus to achieve Net Zero Carbon on all three scopes by 2045. In 2020, the company amplified its commitment to reducing scope 1, 2, and 3 emissions, strengthening efforts across virtually all areas of the business – from the supply chain and energy generation to our ways of working and energy sales. At the same time, we significantly increased our renewable generation portfolio to achieve a more positive impact in our planet performance.
Navigate each section below to learn more about our 2020 sustainability performance.
Evaluating Our Supply Chain
ENGIE North America performs an annual analysis of suppliers to better understand the CO2 emissions of our supply chain. Purchase records from ENGIE's global procurement system are utilized as well as CO2 conversion factors, which are based on the average emissions associated with different categories of products and services. Through this analysis, ENGIE North America estimated that 2020 purchases were associated with roughly 1.7 million metric tons of CO2.
In 2020, ENGIE North America began an assessment process to evaluate suppliers every two years through the EcoVadis platform. This helps us ensure alignment with priorities established by ENGIE.
EcoVadis produces a sustainability score for each supplier by collecting and evaluating information regarding environmental activities, ethics, sustainable procurement, and labor and human rights performance. This gives suppliers a benchmark to help identify opportunities to reduce risk, drive performance, and improve environmental and social outcomes. An initial assessment by EcoVadis demonstrated that 50% of our major suppliers* scored 45% or higher. Our objective is for 100% of all major suppliers* to meet this threshold by 2030.
*Excluding energy purchases
Transforming Our Energy Generation
ENGIE North America's generation portfolio shifted significantly in 2020 with the addition of nearly 2 GW of renewable capacity and the divestiture of all biomass assets as well as several fossil fuel sites. With those divestitures in mind, our net thermal electricity capacity installed decreased by 24% and net thermal energy generated decreased by 61%. At the same time, our net electricity capacity installed and net electricity generated increased by 22% and 30%, respectively, with the commissioning of new renewable energy facilities. Today, renewable generation represents 72% of ENGIE's generation portfolio, up from 37% in 2019.
In addition to amplifying our avoided emissions, this increased focus on renewable energy resulted in a 48% year-over-year reduction in Scope 1 direct greenhouse gas emissions. Emissions from air pollutants also decreased significantly in 2020 with total NOx emissions reduced by 60% and total SOx emissions reduced by 79%. Waste also changed throughout the year as the recovery rate for waste and byproducts increased from 60% to 84%, and the total quantity of nonhazardous waste and byproducts was reduced by 71%.
Alongside our portfolio shift, ENGIE North America also reduced the number of environmental incidents in 2020 to its lowest level since tracking began in 2011. Furthermore, environmental training at all new renewable sites has been completed and all new sites have an environmental management plan in place with sensitive species training, where applicable.
Improving Our Ways of Working for a Greater Impact
2020 presented an opportunity to power our corporate headquarters with renewable energy.  The year also brought a considerable impact to our ways of working with the onset of COVID-19. In many ways, the pandemic resulted in a significant reduction in our carbon footprint.  It also provided the opportunity to introduce a new category of activities – work from home – to measure and reduce impact.
Adapting Our Energy Supply
ENGIE North America is an Energy Greentailer™ at the forefront of a new business model that applies the synergies of integrating retail supply with renewable generation.  The Energy Greentailer™ model addresses customer sentiment, which is trending away from thermal generation. In fact, ENGIE North America is the only top five commercial and industrial supplier in North America without significant merchant thermal generation.
We help commercial, industrial and institutional customers better understand the risks that come with buying energy in deregulated markets, providing fixed price products with flexible volumes and contract lengths. By offering both natural gas and electricity, ENGIE North America simplifies procurement, streamlines contracting and reduces supplier management costs while helping to lower carbon footprints.
To further support our efforts to decarbonize customer solutions, ENGIE North America explored new options for supplying green gas in 2020 and is now working to make product offerings available in several markets.  We also continued to supply customers with retail renewable solutions, providing more than 7 million MWh of physical green supply and renewable energy certificates to commercial and industrial customers.
7.3k GWh
Total retail renewable electricity sold*
6.3k GWh
Renewable energy certificates
935 GWh
Physical green supply
21.8 k
Commercial and industrial gas customers
44.1k GWhe
Total retail gas sold**
41k
Commercial and industrial electricity customers
41.9k GWh
Total retail electricity sold
*Includes physical green supply and renewable energy certificates
**Gigawatt hour equivalent
Protecting and Ensuring a Healthy Environment
Environmental performance is a key focus for ENGIE North America.  We conduct environmental audits at select facilities each year to assess and ensure compliance with all project permits and approvals.
ENGIE North America monitors water use as part of its environmental management strategy.  In 2020, several strategies were implemented to reduce water demand.  The divestiture of facilities that use water for power generation also supported our reduction efforts as well as the increase in renewable development, which requires no water to generate.  These actions, in addition to other measures that were taken in previous years, have resulted in a 46% decrease – or 29 million cubic meters (m3) – in total fresh water use since 2017.  Total water consumed (fresh water and non-fresh water) has also declined by 1.8 million cubic meters at a rate of 75%. 
Leading in Biodiversity
ENGIE North America engages in a number of activities to take action against the global erosion of biodiversity.  We align our strategies to the United Nations Sustainable Development Goals in the sequential steps of mitigation hierarchy to avoid, reduce and compensate at every opportunity.
Mt. Tom Wildlife Study
ENGIE North America conducted a study of Mt. Tom, the largest utility-scale storage and community solar farm in Massachusetts, to assess whether fencing and arrays deter wildlife use. From September 2, 2020 to February 21, 2021, six cameras were deployed and monitored, three located within the array and three facing the perimeter area.
With 1,036 total wildlife sightings during that time, a determination was made that fencing and arrays do not cause dramatic differences in the species composition found inside the farm compared to outside. Future studies that compare species diversity before and after will be an important next step to better understand how solar arrays may impact biological communities.
Solar Pollinators Program
Critical declines in natural habitats have caused pollinator populations to rapidly decline, putting 40% of insect pollinators and more than 300 species of North American birds at risk. ENGIE North America is helping to combat these environmental challenges with a nationwide initiative launched in 2015 to create restorative habitats beneath and surrounding ground-mounted solar.  Through this program, ENGIE North America now manages more than 600 acres of native vegetation at over 50 small-scale solar sites.
Plans are underway to expand the program to utility-scale sites in 2021. Construction will begin on two grid-scale solar sites located in Halifax County, Virginia, this year, which is expected to double the current acreage of pollinator vegetation.
Bird and Bat Mitigation
All renewable projects undergo thorough environmental evaluations to consider possible effects and identify appropriate setbacks associated with wildlife, such as nests, hibernacula and other habitat features; valley breaks; wetlands; watercourses; and areas of cultural and archaeological significance.
Bird and bat conservation strategies are also developed for all wind projects, and post-construction monitoring programs are initiated at all facilities after they begin commercial operation. ENGIE North America began this program in 2020 at five wind facilities, and five more will follow in 2021.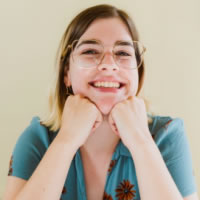 I connected with ENGIE North America during the summer of 2019, when I inquired about conducting research at a utility-scale solar array in New England. ENGIE North America supported me through every step of the process as I worked with many people within the company – both on- and off-site – to learn more about how ecological communities are impacted by utility-scale solar. As an undergraduate researcher, I feel incredibly grateful for ENGIE North America's commitment and willingness to support my research."
Undergraduate Wildlife Conservation Researcher